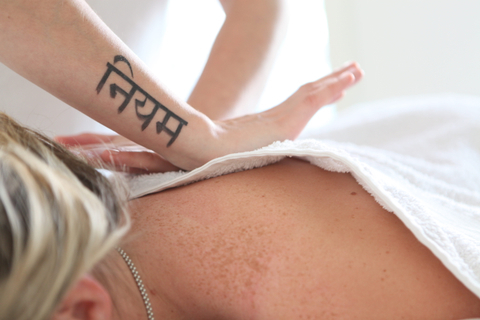 From Monday 13th July 2020; government advise has been updated to allow Sports & Massage therapists to return to work. I am now taking appointments, including at Triyoga Soho, but there will be some changes in the process both before and during each session to help ensure safety for all. 
The day before your appointment you will receive a message either from the clinic or directly from me based on the checks advised by my insurer (BGiUK Ltd):
Pre-Appointment checks:
Have you been following the social distancing measures outlined by the government during COVID-19?
Have you, or has anyone you have been in close contact with, shown any signs or symptoms associated with coronavirus
Have you tested positive or had treatment for COVID-19 within the last two weeks?
Please confirm that you feel well, have no fever and have normal taste and smell sensation.
Due to stringent cleaning practices, please do not arrive early for your appointment and please bring a face covering.
You will not be charged for appointments cancelled due to CV-19 or the threat thereof.
I reserve the right to take the temperatures and/or refuse treatment of anyone attending an appointment for any reason I feel is a health risk.
Before you leave your home, please consider again if you are experiencing any Covid-19 symptoms. If yes to any of those concerns, please postpone or cancel your appointment. Do not worry about the usual cancellation policy as it is temporarily not in place, safety first!
If you are a first-time client, your pre-session consultation will take place via the phone or video-conferencing. A consultation form may be emailed for completion prior to the visit.
If you are an existing client, there will be a short update consultation at the time of booking to see how you have been since pre-lockdown and whether you have had or been exposed to anyone with Covid-19 symptoms.
Initially, if you are considered a high-risk client, it may not be possible to massage you at this time. Those of concern would be anyone over the age of 75, pregnant people, those with serious lung conditions or the immunocompromised, in these cases we need to take advice from your primary doctor.
All consultation & consent documents can be signed electronically.
Please bring your own water should you need it so I do not use any glassware.
When you arrive, you will be required to take off your shoes, wash your hands and/or use the sanitiser provided and walk into the practice room without touching anything if at all possible. Please do not arrive early as there is to be a minimum of 15 minutes cleaning time between clients and waiting facilities are very limite